And again.
Yes, I've done it again. I was making fabulous progress on the Pomatomi: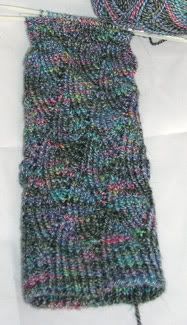 When, this afternoon, I experienced Projectus Interruptus for this evil, wicked hat: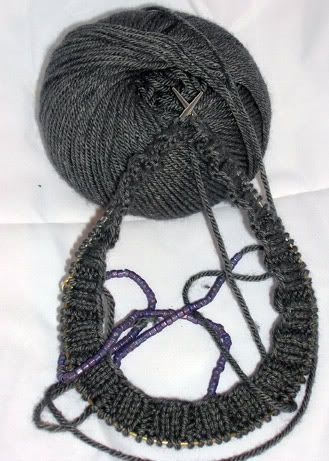 That's because February's
Magknits
was released today, and with it, Grumperina's
Odessa
. I love this hat. I normally despise hats, but not this one. This one is cute and pretty in one nice neat little package. And I'll probably put it aside in a couple of days to start on socks for my sockpal... but that's another story. I'm using Cashsoft in Thunder, with size 6/0 "silver lined matte transparent lavender rainbow round" (yes, that's exactly what it says on the canister) beads, 'borrowed' from my mother's bead stash. Other crafters keep stashes, too, apparently.
Speaking of stash, I just recieved seven of these: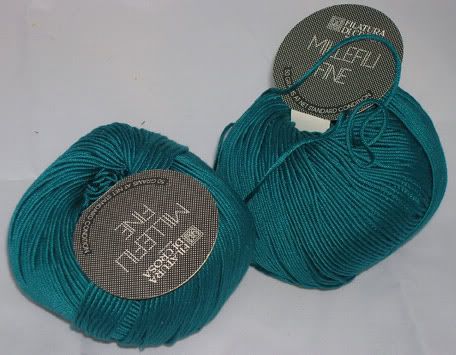 In a yarn swap, and I've no idea what to do with it all. It's 100% cotton, DK weight, incredibly soft. I'd love to make a nice stole/lap blanket for my mother's birthday out of it, since it's such a 'her' colour. But I should probably put off pattern searching, because as soon as I find something I'll start working on that instead of everything else that needs finishing...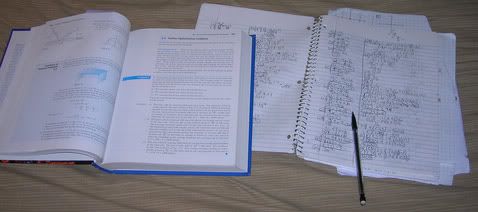 Like my AP Calc II homework.